CEIWEI CheckSum tools v2.1
CEIWEI CheckSum CRC tools, It is a general-purpose tool for cyclic hash check code CRC (Cyclic Redundancy Check), MD5, SHA1, SHA2, SHA3, HAVAL, SHAKE, TIGER, BLAKE, RIPEMD, GOST and other algorithms.
CRC check support: CRC3, CRC4, CRC5, CRC6, CRC7, CRC8, CRC11, CRC12, CRC13, CRC14, CRC15, CRC16, CRC17, CRC21, CRC24, CRC30, CRC31, CRC32, CRC40, CRC64, CRC82, Adler32 comprehensive 105 CRC algorithms that support the display of standard polynomials, initial values, data inversions, and resulting XOR values. Support Windows Explorer shell extension, convenient and quick call CRC/Hash information of display file.
Support for calculated data: hexadecimal HEX, string, file, string support ANSI, UTF8, Unicode, Unicode BigEndian encoding.
Support Windows system version: WinXP, Win2003, WinVista, Win7, Win2008, Win8, Win2012, Win2016, Win10, 32/64 bit system.
Support languages: Simplified Chinese, Traditional Chinese, and English.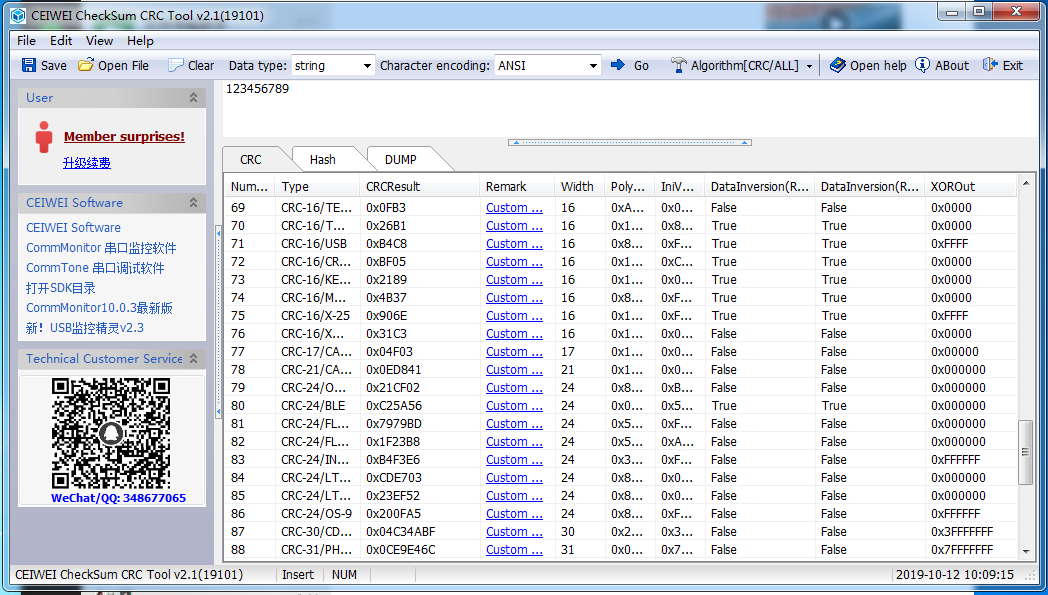 Download:CheckSum tools